2018
THE MOST BEAUTIFUL GERMAN LANGUAGE BOOK 2018
We are very proud that another book produced in our printing house has been awarded. The book is titled Die grüne Stadtküche and has been classified by the independent jury into the collection of "The most beautiful German language books", available in many bookstores and other places in Germany and also at local and foreign exhibitions. We would like hereby to express our congratulations both to the authors and publishers and thank our employees for their participation in the production of the book.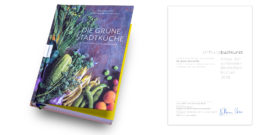 2017
THE MOST BEAUTIFUL BOOKS OF SLOVAKIA 2016
Piesnenie (Milan Lasica – Marek Ormandík, Vydavateĺstvo Slovart)
Ročenka slovenskej architektury 2014/2015 (Vydavateĺstvo Slovart)
Traja kamoši a fakticky fantastický poklad (Babča B. Kardošová, Vydavateĺstvo Slovart)
MAGNESIA LITERA 2017
Jezero (The Lake) by Bianca Bellová was awarded the Magnesia Litera prize in the category "Czech Book of the Year 2017". We are very happy to have printed and bound this book at Finidr. We wish both the author and the publishing house much success in the future! Our thanks go also to all our staff for their great work.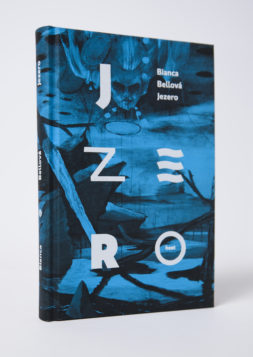 THE MOST BEAUTIFUL BOOKS OF AUSTRIA 2016
We are proud that also in year 2016 was book produced in FINIDR nominated for the award "The Most Beautiful Books of Austria": title In Paradisum, author Ives Petry, publishing house Luftschacht. Although this book was not one of the award-winning books, the nomination as a one of the top 15 books is enormous success for the author, for the publishing house and also for our company.
2016
THE MOST BEAUTIFUL CZECH BOOKS OF 2015
Every year the Association of Printing Industry Entrepreneurs awards prizes for the most beautiful books printed and bound in the Czech Republic. This year, we received one of them for the book Praha v srdci (Prague in the Heart). The jury commended the high quality of this beautiful hardcover book, especially the highly professional black and white printing of text and illustrations, that we are very pleased with. Indeed, printing in black and white is sometimes more difficult than printing in colour! We are grateful for our long-term outstanding cooperation with Práh Publishing House and our thanks go to the author of the book and to all our employees as well. We wish both the publishing house and the author much success in the future!
2015
THE MOST BEAUTIFUL BOOKS OF SLOVAKIA 2014
Ema a ružová veĺryba (Mária Lazárová, Vydavateĺstvo Slovart)
Ja nič, ja muzikant (Branislav Jobus, Vydavateĺstvo Slovart)
Ján Galanda (Aurel Hrabušický, Vydavateĺstvo Slovart)
2014
THE MOST BEAUTIFUL BOOK 2015 IN AUSTRIA AND STATE PRIZE
Two exceptionally important awards received the book "Museum der Träume" Publisher Christian Brandstätter Verlagsgesellschaft m.b.H. & Co KG.
Award ceremony was held in the conference hall of the Government Office in Vienna directly by the Austrian Federal Minister for Arts and Culture, Mr. Josef Ostermayer.
THE 5TH ANNUAL INTERNATIONAL CREATIVE MEDIA AWARD
in the category Art Books – Listy Olge (Slovart Publishing)
2013
THE MOST BEAUTIFUL BOOKS OF SLOVAKIA 2013
Martin Slobodník: Labrang – svet tibetského kláštera (publishing house Slovart)
Július Satinský: Listy Oľge (publishing house Slovart)
Alexander Salmela: Mimi a Líza (publishing house Slovart)
Marta Hlušíková: Môj dedko Rýchly šíp (publishing house Slovart)
2012
THE BEST SUPPLIER OF THE YEAR 2012 (REAL CONCEPTS GROUP)
Several indicators – such as speed of the offer, the product quality, customer service etc. – were evaluated in order to select the best supplier. We have succeeded in competition of printing houses from Holland, Germany, Turkey, China, Poland etc., which is great honour for our printing house.
TWO WINNING BOOKS OF "AWARDS OF MAGNESIA LITERA 2012″
"Cinematography of Oblivion – Starts of Normalization in Movie Studio Barrandov 1968 – 1973″ (Štěpán Hulík, publishing house Academia).
French Suite (Irène Némirovská, publishing house Paseka).
2011
THE MOST BEAUTIFUL BOOKS OF SLOVAKIA 2011
Expedície 1973-1982, (Expedition 1973-1982) publishing house Slovart, author of the book is Július Satinský
Sedem dní v pivnici (Seven days in a pub) – Petr Kaplický, publishing house Perfekt
2010
THE MOST BEAUTIFUL BOOKS OF SLOVAKIA 2010
Tri lásky (Three Loves) – T. Janovic, M. Lasica, P. Vilikovský
Štiavnické interiéry (Interiors of Štiavnica) – A. Nižňanská, I. Chovancová
2009
THE MOST BEAUTIFUL BOOKS OF SLOVAKIA 2009
Academy of Performing Arts in Bratislava 1949 – 2009 (R. Arnold)
LIBRARIANS' AWARD OF THE PUBLISHING CONTRIBUTION TO THE CHILDREN'S LITERATURE
Zákeřné keře (Treacherous bushes) – D. Krolupperová
Putování vodníků od rybníka k rybníku (Water goblins' journey from one pond to another) – M. Krejča, T. Jelenová
2008
CHESSCAFE.COM BOOK OF THE YEAR
Forcing Chess Moves (Ch. Hertan)
2007
THE MOST BEAUTIFUL BOOKS OF SLOVAKIA 2007
Drevený tato (Wooden Dad) – T. Janovic
Edícia Bratislava-Pressburg (Edition Bratislava – Pressburg) – Jana Oršulová
2002
THE MOST BEAUTIFUL CZECH BOOK OF 2002
Restaurování a konzervování archiválií a knih (Restoring and preserving of the archives and books) – M. Ďurovič et al.
1996
THE MOST BEAUTIFUL CZECH BOOK OF 1996
KAIDAN (L. Hearn)