Black-and-white printing
Precise black-and-white printing of demanding publications is performed on top-quality offset Heidelberg machines.
Economical black-and-white printing is done by quality rotary machines VariQuick and two Zirkon Forta machines.
VariQuick is able to print on 720 mm rolls, Forta Zirkon machines use 620 mm rolls.
Colour printing
Colour printing of books and other printed materials is performed on HEIDELBERG machines which provide enough capacity and top quality.
The very top of our machinery is represented by two 8-colour HEIDELBERG SpeedMaster XL-106 machines. One of them is equipped with roll sheeter and Cut Star, which enables us to print not only on sheets by speed 18 000 sheets per hour, but on rolls too. Colour stability of printed images is checked by spectrophotometrical Inpress Control counter, which evaluates both the colours of the measurement range and the colours of the entire sheet.
Covers and dust jackets are printed on HEIDELBERG 5-colour machine; its fifth printing unit allows either the fifth special colour or dispersed varnish to be printed at one go. We also own two HEIDELBERG sheet fed offset machines for colour printing.
For top-class and high-quality printing, we use the most modern printing technologies of the following types:
Variquik
Zirkon Forta RO 660
Heidelberg Speedmasters XL 106-8-P
Heidelberg Speedmaster XL 75-5+L
Heidelberg Speedmaster XL 106-4-P
Heidelberg Speedmaster SM 102-2
Heidelberg Suprasetter 106 machines for preparing printing plates
FRESH PRINT
ISO 12647-2:2013
FRESH PRINT
Getting fresher colors, more vivid than ever, also on uncoated papers? Mission impossible? Absolutely not for our technologists and printers who have taken the quality of standard printing to a whole new level.
It is a printing technique created for printing on uncoated papers, the purpose of which is to simulate printing on coated materials. The printing effect is more vivid colors.
FRESH PRINT may be used only for printing in CMYK, on set of papers carefully selected by us, which meet the parameters for printing with this technology. Our sales representative will help you choose the ideal paper for your book.
You must see it with your own eyes!
We have prepared some FRESH PRINT printing samples on the most used uncoated papers for you. To make you able to compare the effects, we will provide you with an identical material printed with broadly used standard ISO 12647-2:2013.
In order to be provided with samples, please contact your sales representatives.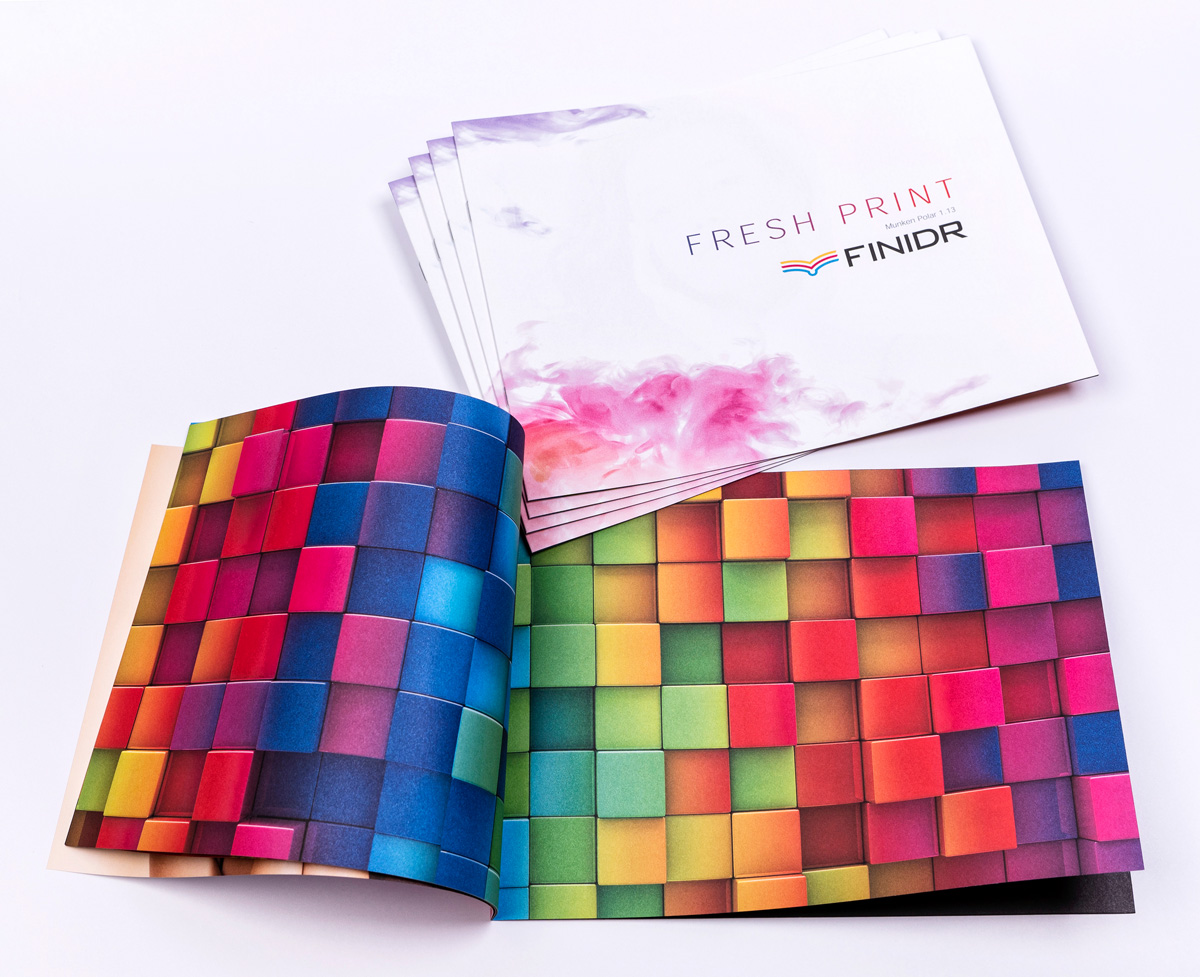 We think green
We are not indifferent to our environment. The books are indeed made of paper and paper is made from trees, but we ensure that they are made from responsibly managed forest resources. We also use eco-friendly energy from renewable sources to produce all our books and we actively reduce our carbon footprint.