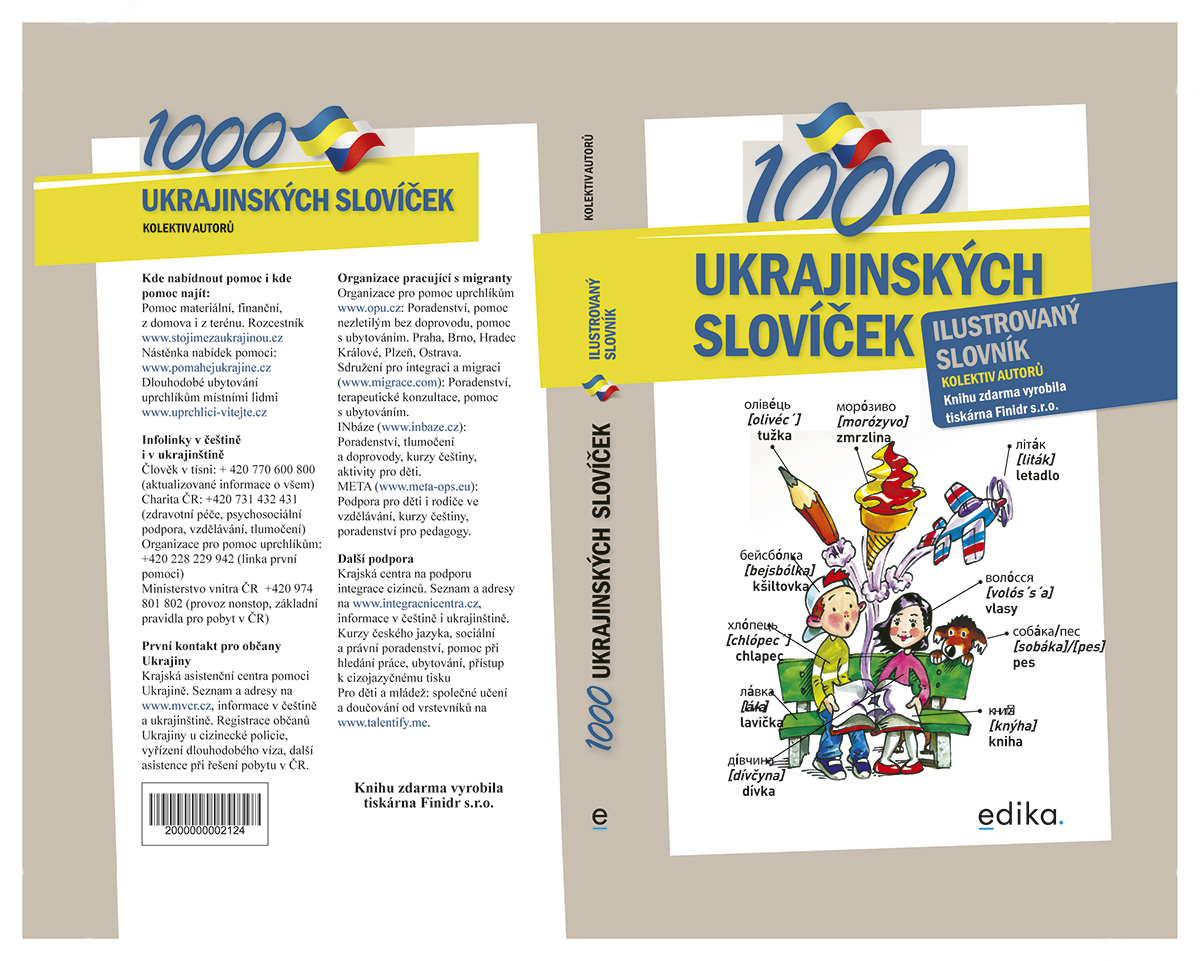 The war in Ukraine has been going on for almost three weeks, and the situation is not improving at all. The shelling and occupation of Ukrainian cities by the Russian army have forced the inhabitants to leave their homes and often the country itself. Since the end of February, almost three million people have fled Ukraine due to the Russian invasion. Over 160,000 of them, mainly women and children, have sought asylum in the Czech Republic.
In view of the situation, our printing facility and the ALBATROS publishing house have decided to help. In order to make the situation of the suffering Ukrainian refugees as easy as possible and to enable them to acclimatize to the Czech territory as quickly as possible, we have decided to jointly publish 2,000 Czech-Ukrainian dictionaries. They will then help those in need through the relevant charities (Red Cross, Člověk v tísni (People in Need), etc.).
It is a selfless, humanitarian act where all parties – ALBATROS as the publishing house, FINIDR as the printing facility, Antalis as the paper supplier and the authors themselves – have waived any royalties. We are convinced that this help will be welcomed by all those in need, including children.
This is best described by the words of Mr Václav Choděra, Production Director of ALBATROS MEDIA a.s .:

"Many thanks not only on my behalf, but also on behalf of the entire ALBATROS MEDIA company, and especially those who will use this book. We are appreciative of your approach to this, and we are happy that you have joined this chain of goodwill and help."
Likewise, we at FINIDR are grateful that we have been able to join this project and do our part where it is most needed at the moment.