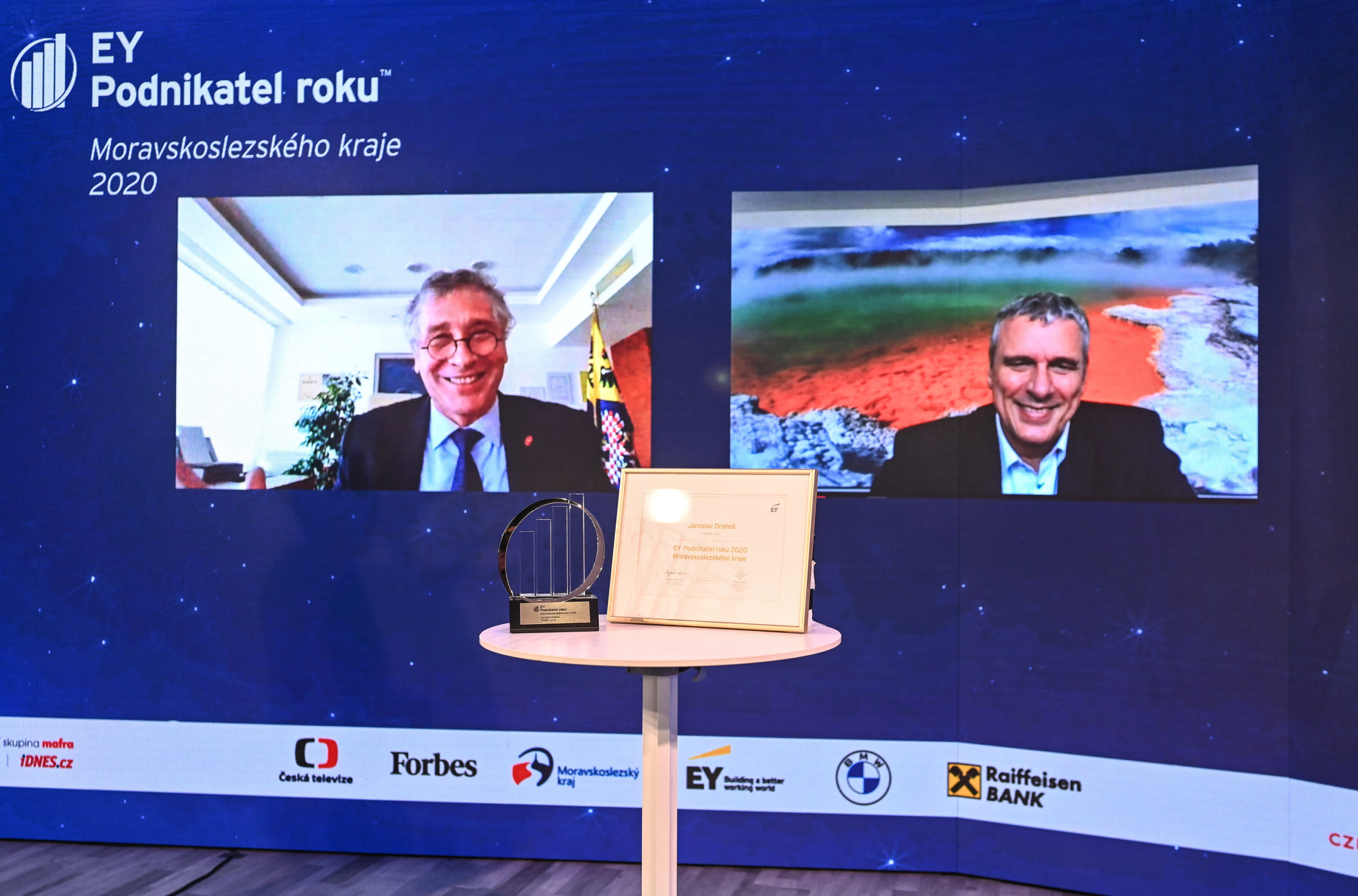 With the help provided by the Moravian-Silesian council president, the EY company has announced the name of the person titled the EY Entrepreneur of the Year 2020 in the Moravian-Silesia region. This honor has been given to the owner of our printing house – Mr. Jaroslav Drahoš. The competition has a global, long-term tradition. It was the 15th time the competition presented inspirational and successful entrepreneurs acting in our area. Mr. Drahoš is going to represent us in the national finals that are going to be held on 7th April 2021 in Prague. The entrepreneur titled the winner in the national finals will then participate in the international finals and compete with winners from other 50 countries for the title of the EY World Entrepreneur of the Year.
An independent jury appreciated Jaroslav Drahoš to put a lot of effort in order to conduct sustainable business. At the production of all books, the company uses environmentally friendly electricity from renewable sources and actively reduces its carbon footprint. Large investments include the most modern technologies and the purchased equipment guarantees the carbon neutrality.
And how Mr. Drahoš reacted to his award? 
"For the last 27 years I have had trust in books. Our investments to the most modern technologies, which are very expensive, bring profits. I really appreciate the award. I didn't expect the book production may bring such success. Production including responsibility for people, deadlines and quality is demanding and thus the award is for all my co-workers, employees and the town of Český Těšín."