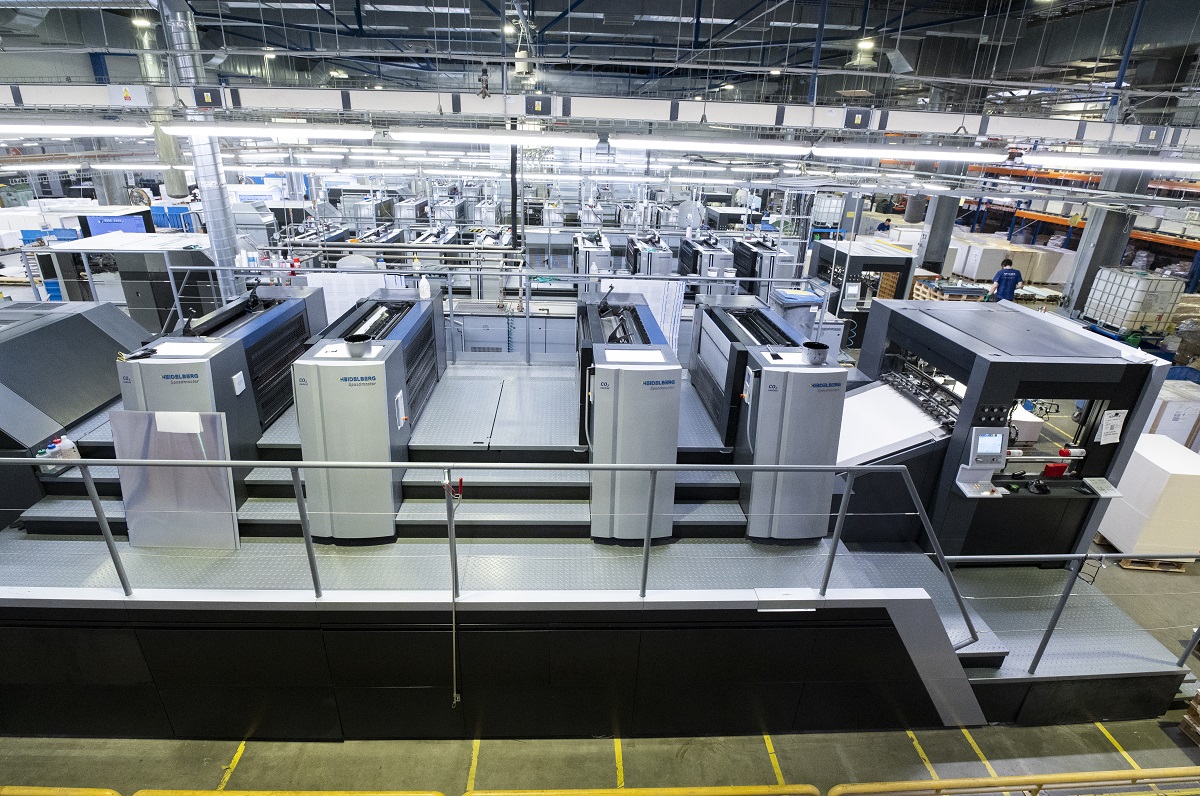 We continue to invest in our machinery this year. Printing machine Heidelberg XL106-4 P3 is one of our newest machines.
This 4-colour printing machine with sheet reversal after the second printing unit is part of the group of our XL printing machines that we use at FINIDR. This machine primarily prints monochrome or two-colour materials, with twice the output of the previous SM 102-4 P3 machine it replaced.
We also invested in the purchase of additional printing and bookbinding machines, including the Kolbus PE312 embossing machine for envelope finishing, the Heidelberg Suprasetter 106 CTP machine with a pallet loader, the MBO M80 folding machine, the Meccanotecnica Multiplex gathering and sewing line, and the Ecosystem Aqua Prima laminator for dispersion lamination.
We believe that all our investments will help us improve our performance and raise our production capacities for you, our customers.