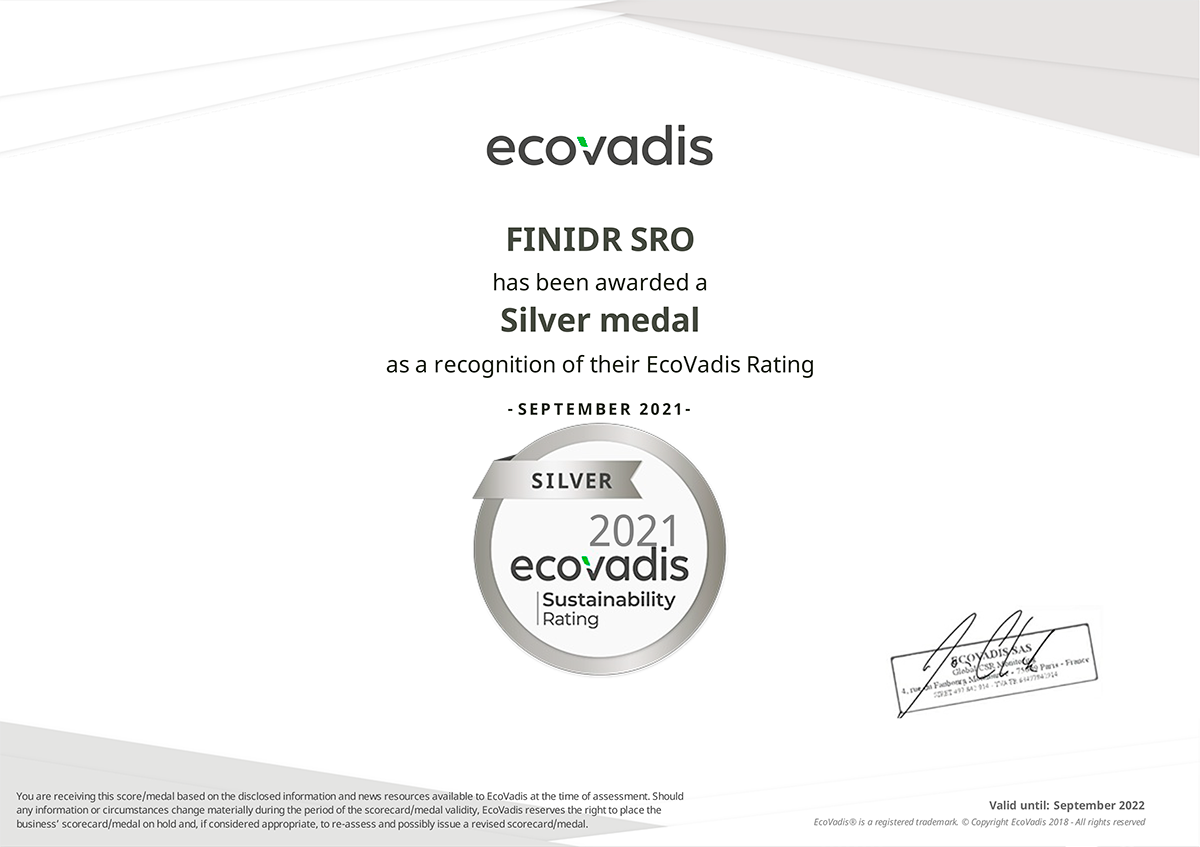 In September an audit in the field of corporate social responsibility was carried out by the international auditing company EcoVadis in our printing house. And for the third time in a row, we were awarded a silver medal. Basing on the result, FINIDR is one of the leading company in its field of activity.
The EcoVadis methodology is the most renowned method of assessment of business sustainability in the world; it includes 21 criteria in four aspects related to natural environmental, observance of human rights, ethics – fair business practices and sustainable development.
Our goal is to constantly improve and further develop activities in all these areas.