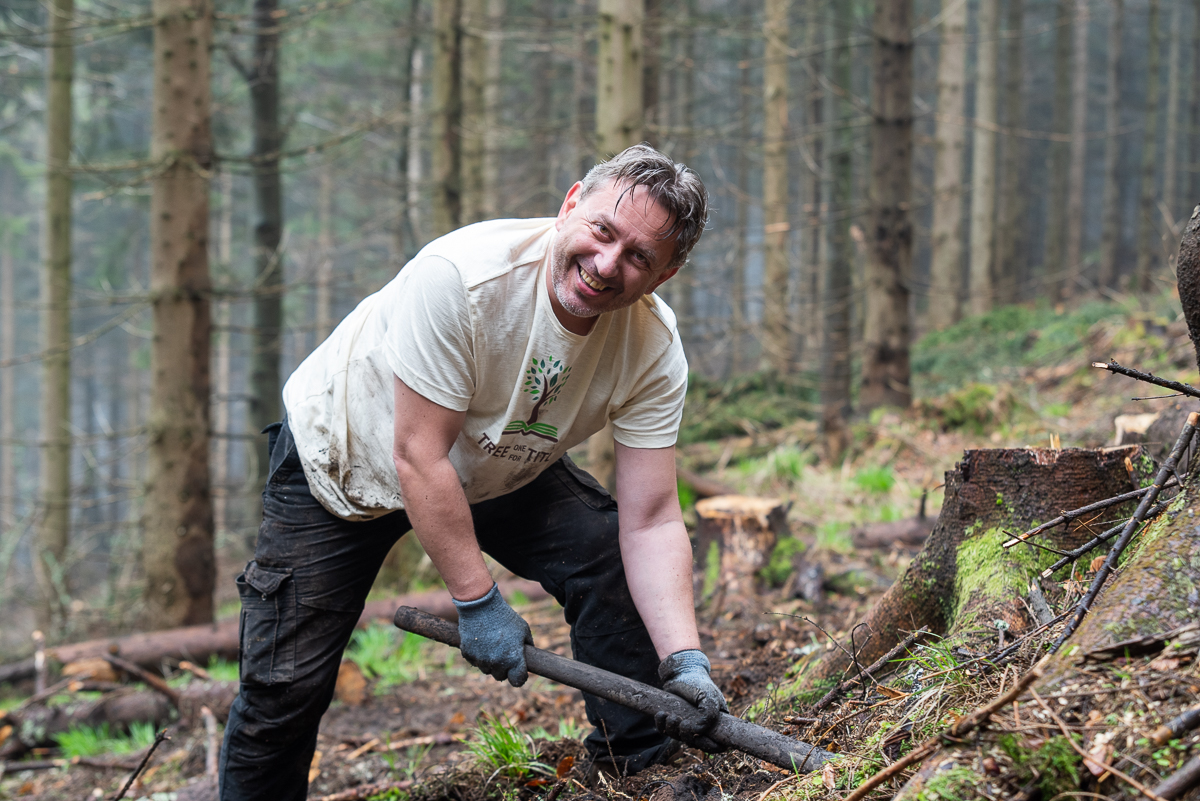 For the second year, we plant one new tree for every order. Together with a non-profit organisation, we have planted more than 15,000 trees. At the end of April and the beginning of May, the fifth and sixth tree planting took place with the involvement of our employees. After Smrčina and Velký Javorový, this time we went to the slope of Mount Šindelná at an altitude of around 900 m above sea level. Here, where until recently only a thinned spruce monoculture was present, we set out to plant the native species that belonged – beeches and firs.
In two days of planting, we managed to plant 1900 new trees! Additional trees resulting from your completed orders will be planted by a cooperating non-profit organisation later this spring.
But we are already planning another planting with the participation of our staff again this autumn.