Text: Ondřej Prokop | Photo: Lukáš Duspiva
The services of our rehabilitation worker are becoming increasingly popular. Since the beginning of the new year, the number of FREE visits within half-year has been increased to TEN (10 x 45 minutes). You can therefore benefit from up to 20 employer-funded visits over the course of the year.
If you use the service regularly, you must have already experienced the benefits that regular rehabilitations and massages bring to our bodies. This is one of the topics we have covered in our 1/2022 issue. You can find this issue on our website in the "Life at FINIDR" section. However, if you have any additional questions on this topic, Mr. Petr Szewieczek will be happy to answer and advise you.
We definitely recommend at least one trial visit. After that, you can decide for yourself if you want to continue with the rehabilitation sessions.
Appointments can be made at the FINIDR secretariat or the FINIDR "A" reception desk at selected times, for dates from Monday to Thursday.
It still applies that rehabilitation services can only be used in person and cannot be used under another name. The ordered service can be cancelled 24 hours in advance (exception is possible only for serious reasons) at the latest.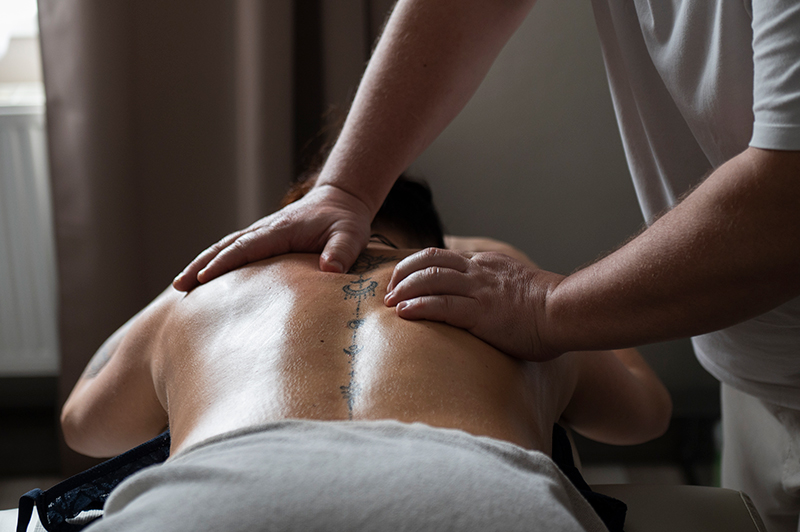 Still hesitant to visit? It's time to change that!
OPENING HOURS:
Monday 6:15–14:00
Tuesday 6:15–15:00
Wednesday 6:15–13:00
Thursday 6:15–10:00
WHERE: F:Club
ORDERING APPOINTMENTS:
At the reception on
Mon–Fri from 6:00 am to 11:00 am
At the secretariat
Mon–Fri from 8:00 a.m. to 3:00 p.m.