Text: Jaroslav Drahoš
Why "For a cup of coffee?"
Because we continue to grow. We have grown from a small printing company with 19 employees to one of the largest printers in Europe with an international reach and over 600 employees.
Because despite our size, I still want to maintain the atmosphere of a family business. I used to really know every employee but now it's almost impossible.
Because with a good coffee and frankly atmosphere, discussions are better and interesting ideas come up.
Because I'm interested in your opinions and suggestions.
Because I want you to have information directly from the source.
Because we are an open society and we need to discuss the issues that are burning us openly.
Because I don't want important issues to be overlooked and potential problems to be covered up. 
Because I want to personally answer your questions or concerns about our strategy and look for ways to involve each of you personally.
Because I want to share my thoughts and key news with you or explain the steps we are taking and planning at FINIDR.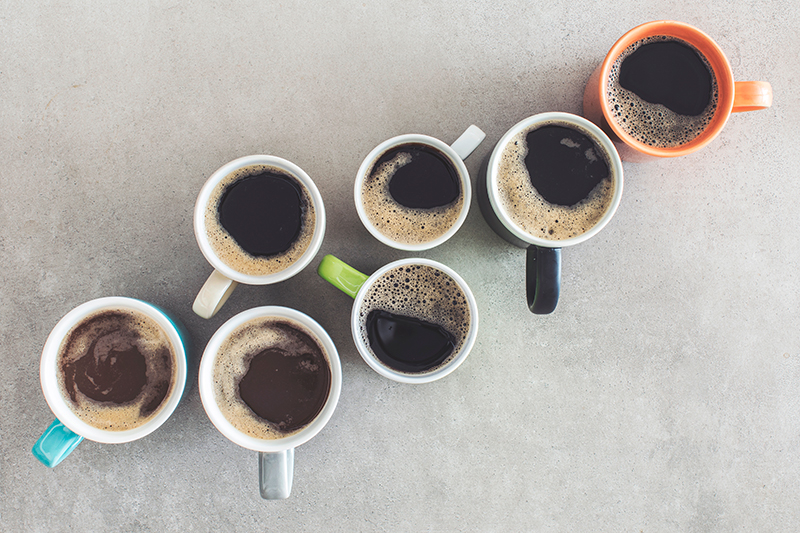 What will be the format of the meeting?
We considered many options for these meeting, such as our canteen, boardroom, gazebo or café. In the end, I decided that the best solution would be to come directly to your department, to your working place, for the coffee.
How will we get to know that you are going to visit our department/shift?
I will always announce the visit well in advance through your manager.
What will be the topic?
I would like to discuss things and issues that are important to us, things that are burning you and you want to do something about them. We can discuss your ideas or comments, it will all depends on the questions you send in or ask. Each meeting will also always have a supporting theme. Other topics will then depend on your questions and suggestions.
Is there anything I should do to prepare for the debate?
There is no need to prepare for the debate. However, it is important to be open and willing to listen, but also not to be afraid to discuss. Of course, it is also advisable to bring a good mood.
How can I ask a question? Where can I send a question?
If you know the question you want to ask me, I would be very happy if you could send it to me in advance of the meeting so that I can prepare for it. We are now preparing an app where you will be able to send your questions. There will also be an option, on the app, to check a box to make your question to be anonymous.
What will be done with the proposed questions?
I will try to answer most of them directly at the meeting. If there is any unanswered question left, I will find a solution to pass you the answer.
How long will the coffee discussion last?
All to be seen, depending on how it develops after the initial meetings. For now, our discussion should not exceed an hour. A lot of things can be accomplished in that time, in such a small circle.
When do we start?
The first coffee session will take place after the holidays at the end of July. More information will be available in due course.
There may be a lot of things you think should go faster, or slower. There are a lot of things that you think will never change, or maybe have not been heard yet. You have the opportunity now, and it is up to you to take an active role or remain passive. It is entirely in your hands.
I'd be happy to come over for a cup of coffee or tea.
Jarek Drahoš