Texts: Kamil Novák, Lenka Ďurišová
London Book Fair
On 18-20 April, together with my colleague Martin Štourač, we attended the London Book Fair again. Compared to the last year, there were significantly more exhibitors and visitors.
We had dozens of meetings with our customers, but we also approached new potential partners.
The only negative was the participation of more than thirty Asian printers. Asia has clearly woken up after the Covid pandemic and taken Europe by storm. However, I still firmly believe that quality books produced at FINIDR will find their way into the UK market despite the intense competition and enormous pressure on pricing.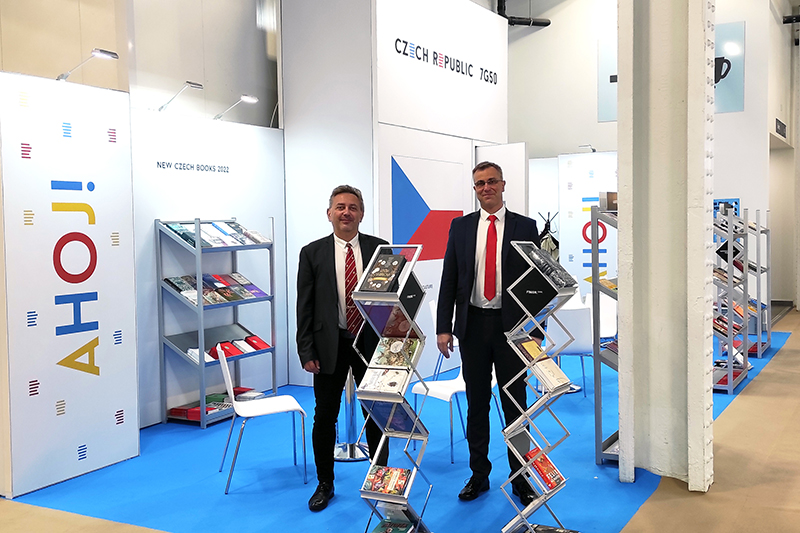 World of books
Our Printing House was once again one of the exhibitors at this year's World of Books 2023, which took place on 11-14 May in the vast grounds of the Holešovice Exhibition Centre. This largest book fair in the Czech Republic always brings an unique opportunity to present our latest printing technologies.
During the fair we met many representatives from various parts of the book industry, including publishers, authors and booksellers. We discussed their needs and ideas. We also discussed the challenges that we collectively face at this time.
Our stand was the ideal place for these meetings. For the third time, guests were transported to the woods as our stand once again focused on the theme of our tree planting initiative. In addition, of course, we presented a range of books that embody the level and quality of our production.
We are grateful for this opportunity and look forward to next year!