Text: Miroslava Kupková | Photo: Lukáš Duspiva
The vocational training of students from Albrecht High School took place in FINIDR in this school year 2022/2023 again – printing and practice of students in the field of printing.
Students of the 2nd and 3rd year of the printing field and 21 students of the polygraphy field started the vocational training.
As every year, all students received detailed activity cards and successfully completed the vocational training under the guidance of their colleagues from the printing industry. The feedback was very positive this year. The students appreciated how the process technicians as well as the crews on the printing machines were dedicated to them. We hope that this year's vocational training will result in further cooperation, i.e. that some students will join the ranks of our FINIDR employees. It is appropriate to thank our colleagues from the press who guided the students even in the absence of the master trainer and were willing to go above and beyond their duties to prepare them well for the final exams.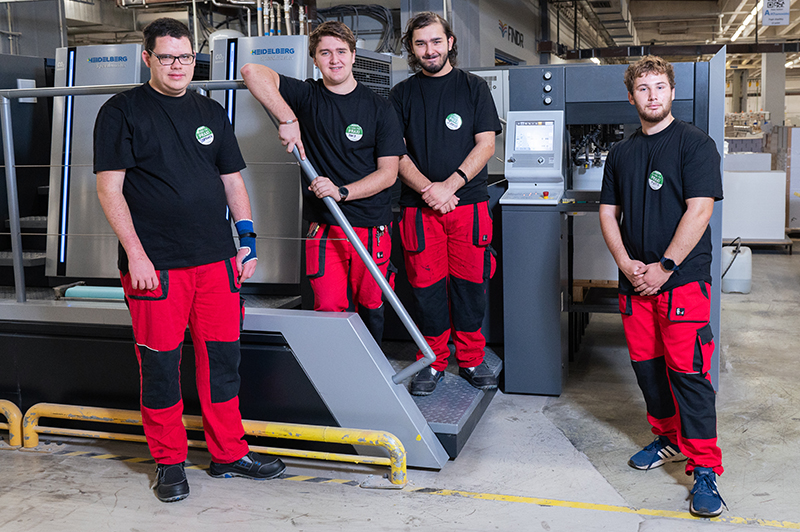 In the feedback from the students of printing field, praise was given for the friendly attitude of the staff in the library and especially in the quality department. They highlighted the opportunity to get to know individual processes closely and the opportunity to get involved in production.
Furthermore, 2 students from the Secondary School of Electrical Engineering in Karviná and the Secondary School of Electrical Engineering in Havířov got chance to practise in our maintenance department. We would be very happy if the students of these disciplines would strengthen the maintenance team in the future.
At the end, I would like to thank once again to all my colleagues who guided the students, gave them information, and contributed to the fact that the students look forward to coming to FINIDR for practice.